News & Events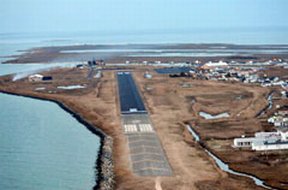 08.09.20
Flyout to Tangier Island
Our second fly-in of the year will be to KTGI. We plan on having a family style lunch at Hilda Crockett's Chesapeake House. Please meet at KTGI at 11am so we can walk together to the restaurant. After we eat, you are free to walk about the island and leave on your own time. There will be a video brief sent out the night before to those who signed up, conducted by Peter Deer, to help get an idea on the plan and how to get in and out of KTGI. Again, if weather will become an issue, we will reach out to those of you who have signed up.
Tangier Island google doc sheet can be found here: https://docs.google.com/spreadsheets/d/1w3ScaqhWV5JiESZ6Lp7v16MyZG4pwUMl4uCXaIrjvzE/edit?usp=sharing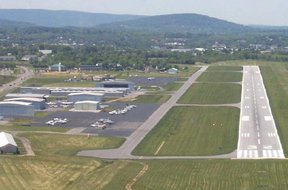 07.12.20
Aviation Adventures Expands Operations to Winchester Regional Airport (KOKV)
Once upon a time there was a guy with an airplane (N61803), who had a
great idea. More than 30 years later a "new child was born" in
Winchester, VA...
Reader's Digest version:
The point is that Aviation Adventures has entered the Winchester Virginia Regional Airport in a temporary office to expand operations. All the pilots, student pilots, recreational pilots, professional pilots in the making, or anybody who wants to try "a look from above", is now able to do it with the "Redshirts". If you flew with another flight school which ceased operations at OKV and want to continue your training, or want to try out the humble starter fleet supported by a humble office ran by Mitch and the Winchester flight instructors, very familiar with OKV operations; Mike, Ed, Andy, Tom or Nate, you should be able to pick up your training with very familiar people.
N5165M, available immediately. N8788T available most likely very soon this week and N54832, available as soon as it returns from its annual inspection later this week. Standby for the additions on the Aviation Adventures website.
Please call the Leesburg office, as we are setting up everything OKV, or stop by OKV, where Mitch will help you getting set up. If you are an existing AvAdv pilot, you should be able to reserve the planes on the MyFBO reservation system. However make sure to check, as we are in transition and are in the process of setting things up for all of us.
I want to welcome all the "Winchester lost pilots" who fell through the cracks as operations stopped for some of you. See you soon at the Winchester Main Terminal, where your aircraft is sitting right outside on the main ramp. While you're at it, say hello to Margie, Donna, Bud, Mark, Steve from Winchester Aviation, who will be glad to provide us with some much needed 100LL. And don't forget Nick, the airport manager and his right hand Dave and not to forget Bonnie, who are instrumental in getting us settled in the main terminal.
- "Dutchman"


Rates:

N54832 1981 C172P $155
N5165M 2002 C172R $165
N8788T 2019 C172S $185

Instructors:
Regular CFI $58
Personal aircraft $68
Stage check instructor $68
(Assistant) Chief instructor $73

Aviation Adventures
491 Airport Road Ste 100
Winchester, VA 22602
Email: KOKV@aviationadventures.com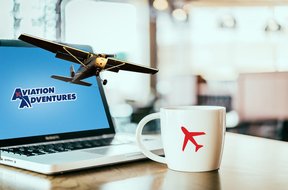 05.07.20
FREE Online VFR & IFR Seminars/Office Hours
This is a quick reminder about our one-hour seminar series focused on specific VFR and IFR topics. We are also offering webcast Office Hours designed to allow our pilots to virtually meet with Aviation Adventures instructional staff in an open format. The table below presents the dates, times, topics, and instructors.
These sessions are offered free of charge. Our overarching objectives are to encourage current students to maintain momentum as they progress towards their aviation goals; and for certificated pilots, an opportunity to knock off some rust!
To register for a meeting, please select the hyperlink next to the session you would like to participate in and follow the instructions. You can register for as many of the sessions as you would like, but please note that each session is limited to 100 participants. Please note that the two sessions led by Bob do not require prior registration – just click on the hyperlink at the indicated date and time to join the session. Please contact Elias at kontanis@gmail.com with any questions regarding this program.
We look forward to "seeing" you at one or all of our sessions!
| | | | | |
| --- | --- | --- | --- | --- |
| 5/11 (Mon) | Aircraft Performance | Barry Krohn | | |
| 5/12 (Tues) | VFR Office Hrs/AMA Session | TBD | | |
| 5/13 (Wed) | IFR Precision Approaches: Anatomy & Execution | TBD | | |
| 5/14 (Thurs) | IFR Office Hrs/AMA Session | TBD | | |
| 5/18 (Mon) | Airworthiness & Inspections | TBD | | |
| 5/19 (Tues) | VFR Office Hrs/AMA Session | TBD | | |
| 5/20 (Wed) | IFR Non-Precision Approaches: Anatomy & Execution | Richard Lee | | |
| 5/21 (Thurs) | IFR Office Hrs/AMA Session | Richard Lee | | |
| 5/26 (Tues) | VFR Office Hrs/AMA Session | TBD | | |
| 5/27 (Wed) | VFR & IFR Emergencies! | TBD | | |
| 5/28 (Thurs) | IFR Office Hrs/AMA Session | TBD | | |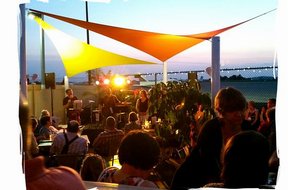 05.06.20
Adventure Flight to Fiorentinos @ KLNS
Aviation Adventures will be hosting this year's first summer adventure trip on June 20, 2020 to Lancaster, PA (KLNS). The destination at Lancaster airport is Fiorentinos Italian Restaurant
(www.fiorentinos.com) for lunch at 1300 (1pm) located in the terminal adjacent to west ramp.

With the hope of pandemic restrictions easing during the start of the summer, this is a good time to start doing those fun trips with family, friends or building the experience with your instructor for your current or future rating with an easy cross country up to Amish country.
This invite is extended out to anyone that has a passion for aviation and wants to meet up with other aviation enthusiasts. Another well known destination at KLNS is a large pilot shop on the east side of the airport. Anything you ever saw in a sportys magazine, they have in stock!
You choose your own departure time with the goal of everyone meeting for
lunch at approx 1300L. Follow up email will follow a few days prior. Rain date will be June 27, 2020.
Please email with name, phone number and attendance count to hofsaale1983@aol.com.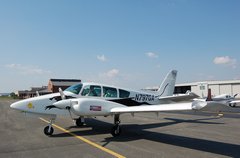 1 of 5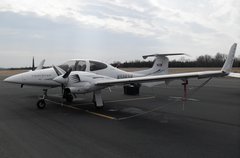 2 of 5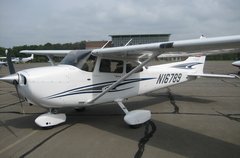 3 of 5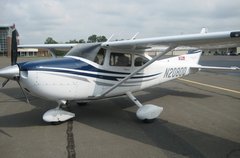 4 of 5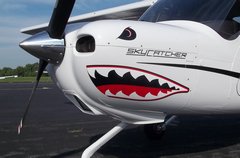 5 of 5