News & Events
04.30.22
Williamsburg-Jamestown Spring Fly Out
With Spring on the way, it's time to announce another fly-out! How does the saying go? April hobbs hours bring May flowers? Something like that...
Mark your calendars for April 30th and join us as we fly to Williamsburg-Jamestown Airport (KJGG) for an 11:30 group lunch at Charly's Airport Restaurant. Following lunch, there are many places you and your group can visit in the surrounding area such as Colonial Williamsburg, Jamestown, the College of William & Mary, and more.
The plan is to arrive by 11:00 on Saturday, April 30th. Then, while we fill up at the restaurant, the full-service low-lead truck will be available to fill up the planes. If you are looking for a fun cross-country trip or just need an excuse to fly with friends, then this is it! There are plenty of Aviaiton Adventures planes across our five locations, so feel free to reserve one for you.
If you have a plane reserved, please add your name to the sign-up sheet: https://docs.google.com/spreadsheets/d/1x3C2eqYyv_VAQGTbqioW80ApkUOMpU-IeELbgKaBISk/edit?usp=sharing
If you have any questions, reach out to our Fly-out Coordinator: alex@alexseals.com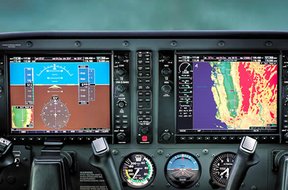 01.22.22
IFR Rusty Pilot Course via Zoom
It's New Year's Resolution Time! If you're thinking about earning your instrument rating, brushing up on dormant instrument skills, or refining IFR knowledge that you use frequently, the 2022 edition of the IFR Rusty Pilot Course is exactly what you need! We plan to offer the course on Saturday, January 22, 2022, via Zoom from 0800-1200.
The IFR course is designed for pilots who already have, or are in pursuit of, an instrument rating. The course is designed to provide a review of instrument procedures for each phase of flight and will have a "procedural" focus with a goal to give pilots a better understanding of the "why" behind the procedures versus just the "how" they are flown. We will mostly use local airports and procedures as examples, but there will be a few examples of interesting procedures used in other areas of the US. Topics will include:
-Departure Procedures
-En Route Procedures
-Arrival Procedures
-Aviation Weather Products and Flight Planning
-Aeronautical Decision Making and Risk Management
The course costs $60. If you would like to attend, please register by sending an email to kontanis@gmail.com or by calling the Aviaiton Adventures Manassas office at 703-530-7737 with your name, email address and a preferred phone number. Upon confirmation of payment, I will share the Zoom long-on information for the course.
Please do not hesitate to contact us if you have any questions!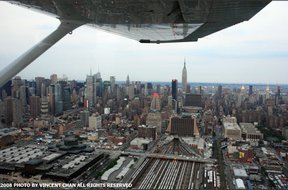 12.26.21
Hudson River Fly-Out
The annual Hudson River Fly-Out is on Sunday, December 26th! This trip is a great opportunity to split some cross country time with a fellow pilot or take friends & family that may be visiting around the holidays. Reach out to your instructor or fellow pilots to see who wats to go!
We will meet up at Monmouth Executive (KBLM) at 10:00 am on December 26th. There will be a briefing at 10:30am and we plan on departing together from KBLM at 11:30am to fly up and down the Hudson River corridor. If you anticipate getting fuel, please plan to arrive at KBLM with time to spare to ensure an on-time departure. During our briefing we will discuss key points of the trip as well as specific operational considerations for our group flying in sequence.
Reminder on PIC Requirements:
1. You are required to take the NY SFRA course prior to entering the corridor. Please bring the completion certificate with you on the flight.
2. You must have a current NY Terminal Area Chart (TAC) with you. If you use ForeFlight or another EFB, please ensure you have the current NY TAC downloaded to your device before the trip.
SFRA Course: https://www.faasafety.gov/gslac/ALC/course_content.aspx?cID=79&sID=387&searchresults=tru&preview=true
Sign-Up Sheet: https://docs.google.com/spreadsheets/d/1pAu1MDieHeL-NXmAPapnau-A-n0NSqie1kZuxXcl93o/edit?usp=sharing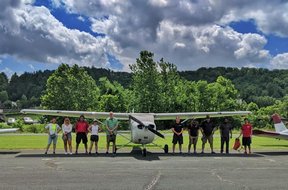 09.19.21
Fly Out to Sky Bryce
We will be repeating a popular and very fun adventure from last Summer. For those looking for a safe challenge, we encourage you to join us at Sky Bryce on September 19th! All that join will meet at 12:00 on the airport ramp. From there we will walk over to the restaurant for lunch at Sky Bryce Resort. Just be aware that Sky Brice airport is one of the more difficult airports that we have in the area to land at. The runway is only 2200 feet long and it is located in a tight valley which can make it challenging to take off and land from. Make sure you check your performance numbers. Also, feel free to reach out to any of our AVAD instructors to join if you would like. The airport is also listed as a private airport on the charts however it is open to the public.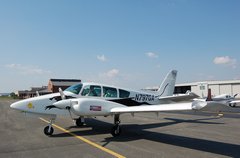 1 of 6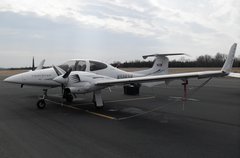 2 of 6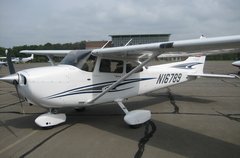 3 of 6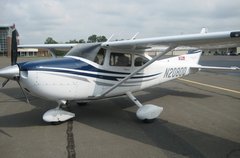 4 of 6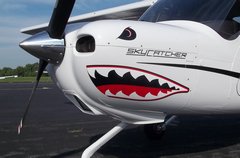 5 of 6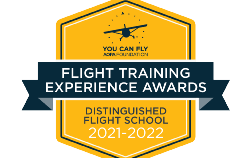 6 of 6