News & Events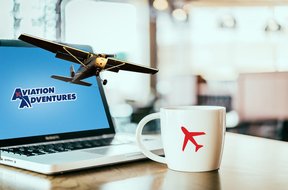 05.07.20
FREE Online VFR & IFR Seminars/Office Hours
This is a quick reminder about our one-hour seminar series focused on specific VFR and IFR topics. We are also offering webcast Office Hours designed to allow our pilots to virtually meet with Aviation Adventures instructional staff in an open format. The table below presents the dates, times, topics, and instructors.
These sessions are offered free of charge. Our overarching objectives are to encourage current students to maintain momentum as they progress towards their aviation goals; and for certificated pilots, an opportunity to knock off some rust!
To register for a meeting, please select the hyperlink next to the session you would like to participate in and follow the instructions. You can register for as many of the sessions as you would like, but please note that each session is limited to 100 participants. Please note that the two sessions led by Bob do not require prior registration – just click on the hyperlink at the indicated date and time to join the session. Please contact Elias at kontanis@gmail.com with any questions regarding this program.
We look forward to "seeing" you at one or all of our sessions!
| | | | | |
| --- | --- | --- | --- | --- |
| 5/11 (Mon) | Aircraft Performance | Barry Krohn | | |
| 5/12 (Tues) | VFR Office Hrs/AMA Session | TBD | | |
| 5/13 (Wed) | IFR Precision Approaches: Anatomy & Execution | TBD | | |
| 5/14 (Thurs) | IFR Office Hrs/AMA Session | TBD | | |
| 5/18 (Mon) | Airworthiness & Inspections | TBD | | |
| 5/19 (Tues) | VFR Office Hrs/AMA Session | TBD | | |
| 5/20 (Wed) | IFR Non-Precision Approaches: Anatomy & Execution | Richard Lee | | |
| 5/21 (Thurs) | IFR Office Hrs/AMA Session | Richard Lee | | |
| 5/26 (Tues) | VFR Office Hrs/AMA Session | TBD | | |
| 5/27 (Wed) | VFR & IFR Emergencies! | TBD | | |
| 5/28 (Thurs) | IFR Office Hrs/AMA Session | TBD | | |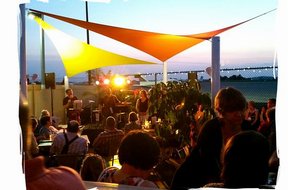 05.06.20
Adventure Flight to Fiorentinos @ KLNS
Aviation Adventures will be hosting this year's first summer adventure trip on June 20, 2020 to Lancaster, PA (KLNS). The destination at Lancaster airport is Fiorentinos Italian Restaurant
(www.fiorentinos.com) for lunch at 1300 (1pm) located in the terminal adjacent to west ramp.

With the hope of pandemic restrictions easing during the start of the summer, this is a good time to start doing those fun trips with family, friends or building the experience with your instructor for your current or future rating with an easy cross country up to Amish country.
This invite is extended out to anyone that has a passion for aviation and wants to meet up with other aviation enthusiasts. Another well known destination at KLNS is a large pilot shop on the east side of the airport. Anything you ever saw in a sportys magazine, they have in stock!
You choose your own departure time with the goal of everyone meeting for
lunch at approx 1300L. Follow up email will follow a few days prior. Rain date will be June 27, 2020.
Please email with name, phone number and attendance count to hofsaale1983@aol.com.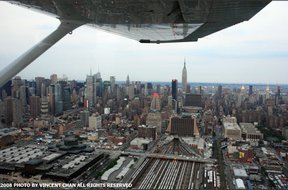 12.28.19
New York, New York!
Have you ever wanted to fly down the Hudson River? You're in luck! Aviation Adventures is hosting a fly-out down the Hudson River on Saturday, December 28th. Sunday, December 29th will be the weather backup date. Book a plane, while they're available, to go see NYC from a better point of view!
Please arrive at Monmouth Executive Airport (KBLM) at 10am for a briefing.
Be sure to complete the FAA New York City SFRA/Hudson River online course to participate.
Also, let us know you're coming by listing your info here.
Be sure to invite your family and friends to join!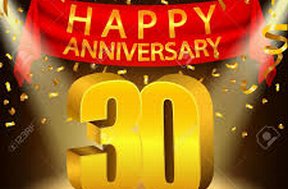 06.16.19
Aviation Adventures 30th Anniversary Celebration
Aviation Adventures is turning 30! That's right--we have been teaching pilots how to fly through the eras of ADFs and Loran, to the steam gauges where we used Morse code to rely on our VORs, right up through today's G1000 and advanced glass equipped panels. While there has been a lot of change in aviation over the past 30 years, our passion for flight training has remained constant. We have enjoyed sharing the skies and the cockpit with you over the years, and would like to invite you to celebrate with us.

We will be celebrating our 30th anniversary at the Flying Circus in Bealeton, VA on Sunday, June 16th. Discounted tickets are available via the link below for Aviation Adventures customers. Once there, Aviation Adventures will be buying your lunch! We have teamed up with Smoke N Shine to provide an awesome BBQ spread of brisket and chicken. We need a final headcount for Smoke N Shine, so ticket sales will close on Tuesday, June 11th. You will need a ticket purchased from here in order to get your ticket for food at the event.

The gates at the Flying Circus open at 11:00am. Food service from Smoke N Shine will be available from 12:00pm to 2:00pm. Pre-show starts at 2:00pm and the Airshow begins at 2:30pm.

The Flying Circus and its wonderful show will be cancelled if the weather is rainy. Sunday, June 23rd is the rain date for this event. If we get rained out for the 16th, your tickets are still good for the 23rd and ticket sales will re-open and close again on Tuesday, June 18th.

We are looking forward to seeing faces of past, present and future Aviation Adventures pilots. June 16th is also Father's Day, so bring the whole family with you to this event!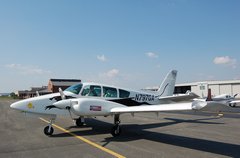 1 of 8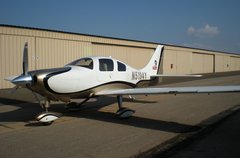 2 of 8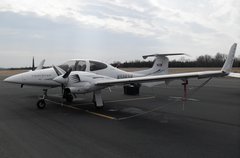 3 of 8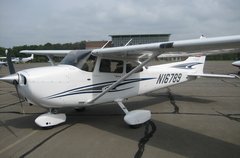 4 of 8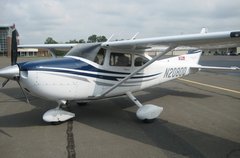 5 of 8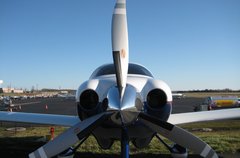 6 of 8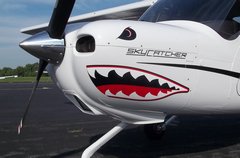 7 of 8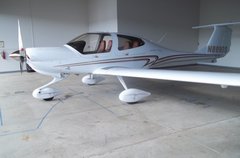 8 of 8